[Home] [Overview] [Developer] [Manual]
Open Contacts™ is friendly to these animals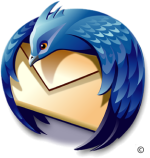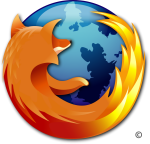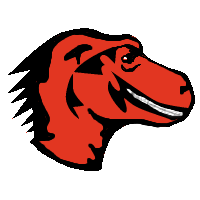 Are you friendly to these animals?
Open Contacts™ is running also natively with these software icons

When exporting contacts into HTML, if the target is IE, you can export the content to IE directly without saving a file.

If you appoint MS Outlook as an Email client, Open Contacts can have very close interaction with this program. Open Contacts import contacts and categories from MS Outlook.

Open Contacts can export data to MS Excel, so you may later import the data to elsewhere, or do mail merge operations.

Outlook Express and Windows Live Mail are working well with Open Contacts. Open Contacts can import data from both programs and WAB files.

Windows phone dialer gets a pair of name and phone number from Open Contacts and then dial.

Dialing with Open Contacts and Skype is a pleasant experience.

Open Contacts is a good companion of legacy Eudora. You may import data from all books of different accounts of Eudora.

Open Contacts can import from vCard files, and export to vCard.

Open Contacts produces iCalendar file for generating birthday alarms in your favorite calendar program such as MS Outlook, Mozilla Sunbird and Google Calendar etc.

Google Desktop Open Contacts plug-in provides simple and handy quick searches on your contacts.

You may store address info in single line format or multi-line format. Open Contacts provide an action shortcut to Google Maps.

With Gmail and Gmail Notifier, you may have Open Contacts interacting with Gmail well.

Open Contacts is friendly to both Thunderbird and Portable Thunderbird.

The names Mozilla™, Firefox™, Thunderbird™, Bugzilla™ and XUL™, as well as the Mozilla logo, Firefox logo, Thunderbird logo and the red lizard logo, are the trademarks of the Mozilla Foundation.

Microsoft®, Windows®, Windows NT®, Windows logo (graphic only), MS Excel™, MS Outlook™ are trademarks of Microsoft Corporation.

Eudora is a registered trademark of the University of Illinois Board of Trustees, licensed to QULAOCMM, Incorporated.

Firebird is a trademark of the Firebird Project.

Netscape, Netscape Mail and Netscape Messenger are trademarks of Netscape Communications Company

USB is a trademark of Universal Serial Bus Implementers Forum, Inc.

Google™ is a trademark and/or a registered trademark of Google, Inc. in the United States and/or other countries.

Skype™ is the trademark of Skype Technologies S.A.

Active Voice™ is the trademark of Active Voice, LLC.

vCard® is a registered trademark of the Internet Mail Consortium.

Google™ , Google Desktop™ and Google Maps™ are trademarks of Google Inc.