There are a few predefined sections coming with Open Contacts, you can modify these or add your own predefined sections.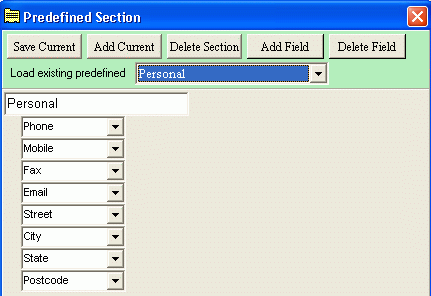 To delete a field definition, just clear the field name. When you save the predefined section, the field will be deleted.
Fields in predefined sections don't have to be predefined fields.
When you add a contact, Open Contacts may create fields of predefined sections automatically. You may define such settings in the Options window as shown below.
Sections in the "Used sections" box will be used when adding a contact.