Misc.
As you might have noticed, Open Contacts provides 4 predefined layouts in the Layouts menu. By default, Open Contacts will remember the last layout you were using, and the changes of sizes and locations to the layout.
You can add new layout by saving current layout as another layout profile (Save Layout as ...).
If your monitor is using a display setting of Large Size (120 DPI), you might need to adjust the layouts of windows of Open Contacts and save the layouts. You just need to do this once.
It is very easy to attach unlimited numbers of documents/files to a contact. Open Contacts provides predefined fields "File" and "Image". You can copy/paste file paths to these fields. When you click on any of the fields and click the Action button, Open Contacts will launch the default program to open the file.
If you keep consistent conventions of managing files, it will be easier to move the database and the files in the future without breaking links. For example, always put files inside directory "My Documents".
In addition, after highlighting a File field, you may drag and drop a file from Windows Explorer to the field, and the content of the file path will be copied. Any field which action type is "file" or "image" could support this feature.
View Photo Attached
In the Contact Edit window, when a contact has at least one image field, a button "P" will appear in the command bar, which will launch a built-in image viewer to view images one by one. Any field which action type is "image" could support this feature.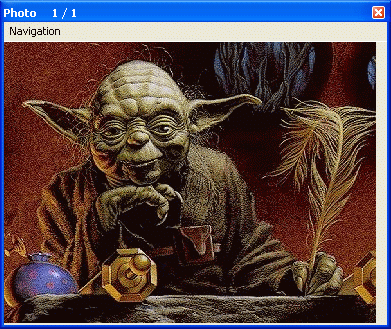 Run on portable drives
Please click on this to find out more.