Print Labels, Cards and Envelopes
There exist many good programs of managing and printing labels, cards and envelopes. Many of them could use external data sources like CSV files or MS Excel files. Avery Design Pro is used here as an example. The detail operations may vary from one product to another.

It is assumed here you had basic skills of using Avery Design Pro and you are going to print address labels. Please refer to "DesignPro Help" for further details of operations. Avery Design Pro is available at
The following describes general steps of using Design Pro.
1. Export selected fields of selected contacts to MS Excel file.

Your computer must have MS Excel installed. To make life easier, you have better keep consistent section names and field names for addresses. After exporting contacts, for example, you might get an Excel file like the following.

2. Launch Avery DesigPro and start a project
It is assumed that you start a new project from scratch, and select Avery item 4032 as template.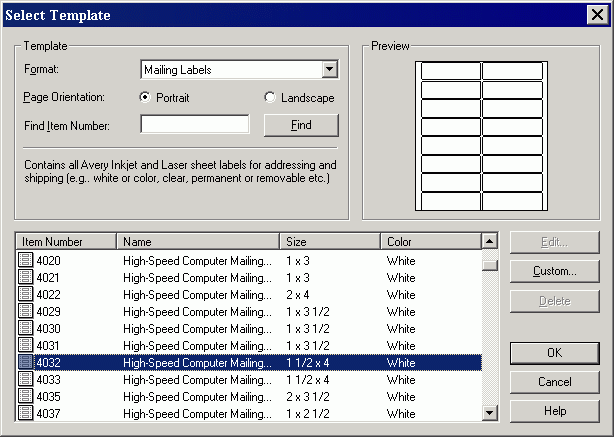 3. Insert a few text boxes and connect to MS Excel data source.
3.1 Open database of ODBC. (You might need to close the Excel file in MS Excel first.)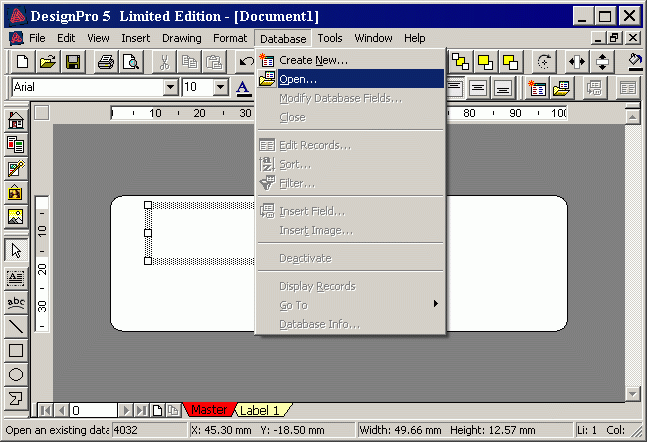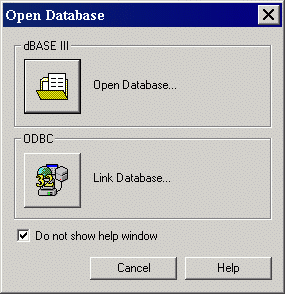 3.2 Select Excel Files as data source.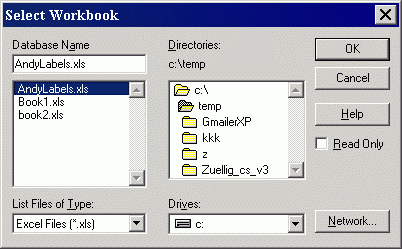 3.3 Optionally you may modify imported data.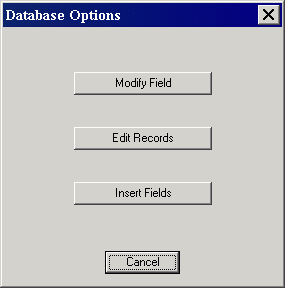 3.4 Insert data fields into each text box.
4. Print or preview labels

You might notice that the post codes have extra ".0". Somehow Avery DesignPro Limited always treats number as decimal data, and there might be fixes for this in registered version of Avery DesignPro with which you may modify field types imported. Alternatively, you could have a quick fix by adding a rectangle box hiding the right aligned post codes.
In addition, You may use Avery Wizard for Microsoft Word. This product does not have problems with numbers.